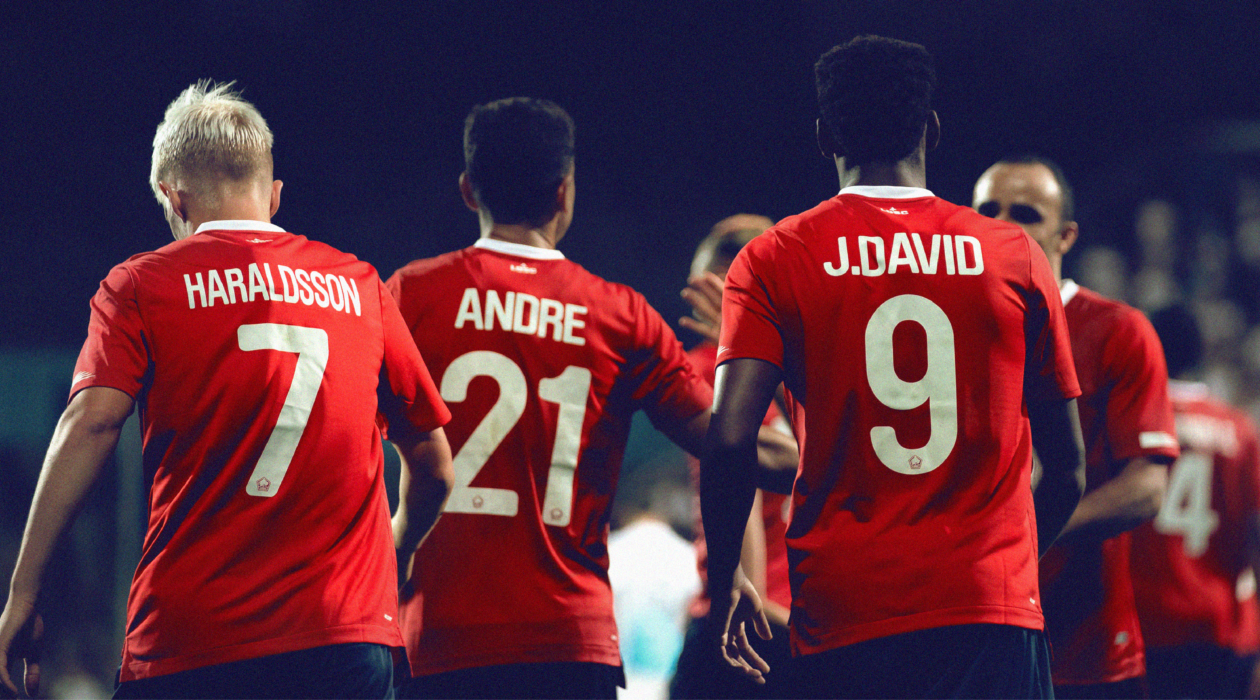 The Goddess

& The Great

Dane
Strategy
Graphic territory

The history of LOSC is glorious: in 2021, the club was still the champion of Ligue 1. However, it sometimes struggles to unite people of the region to be a true fortress of football. Our work with LOSC has been both visual and strategic, to give it a modern and dynamic graphic universe but also, and above all, to reconnect it to its people, the region and the city.
A club that embodies the spirit of an entire city.
Two central figures are the pillars of Lille's identity and symbols of the values of tenacity, solidarity, excellence, and ambition of the club. The Goddess, at the heart of the Grand'Place of Lille and the chants of supporters, commemorates the proud resilience of the people of Lille during the siege of 1792. The iconic Dogue, a symbol of determination, courage, and solidarity: the Great Dane lives in a pack and will give everything for it. The manifesto tells the story of LOSC through its relentless spirit, and invites players, supporters, and the people of Lille to unite.
A distinctive strapline
Derived from the club, the strapline is authentic, current, and rhythmic. Like a mantra the people of Lille are warning their future opponents with their inherent values. A rallying cry in motion.
Numerous physical and digital elements:
New visual assets support match announcements, in-stadium arena experience, social media communication, branding of an arena heated in white and red, elegant hospitality assets… A holistic brand experience accompanies the club, the players, the supporters, and the people of Lille. They bring to life values chanted in unison, with strength and confidence.