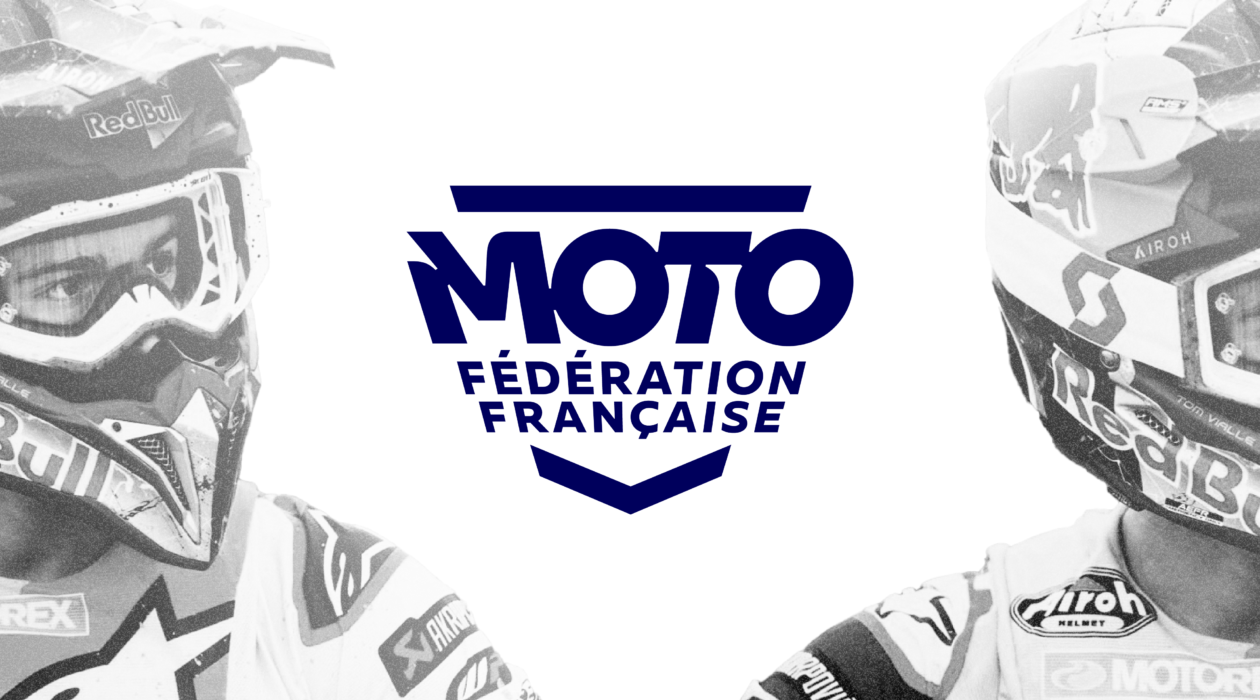 French

Federation

of Motorbiking

2 million motorcyclists in France, yet only 100,000 licensed riders.
The practice of motorcycling in France is often undervalued and underestimated, especially within sports. There is an abundance of disciplines and a heritage of its own values.
This is our starting point for the design of the new identity for the FFM (French Motorcycle Federation): to highlight the values that define its practice around extraordinary codes and symbols. No other sport provides the same sense of freedom, the thrill experienced by speed, or the feeling of belonging to a close-knit community. We no longer speak of motorcyclists but of riders, true heroes of this story of freedom that is filled with adrenaline.
The graphic identity, polymorphic like the posture of a rider, can lean from one angle to another, thus revealing the sensational taste for risk. Motorcycling is a story of family, community, solidarity, and sharing. The shape of the emblem, dear to club representations, illustrates the idea of gathering and a sense of belonging. Defying perspectives, challenging conventions, the graphic system plays with this symbol of the road that is constantly changing, much like each race.
Strategy
Brand positioning
Brand architecture
Strategic consulting
Design
Brand identity
Visual territory
Brand guidelines