The French Rugby Federation selected the branding agency Leroy Tremblot for its "France Rugby" style charter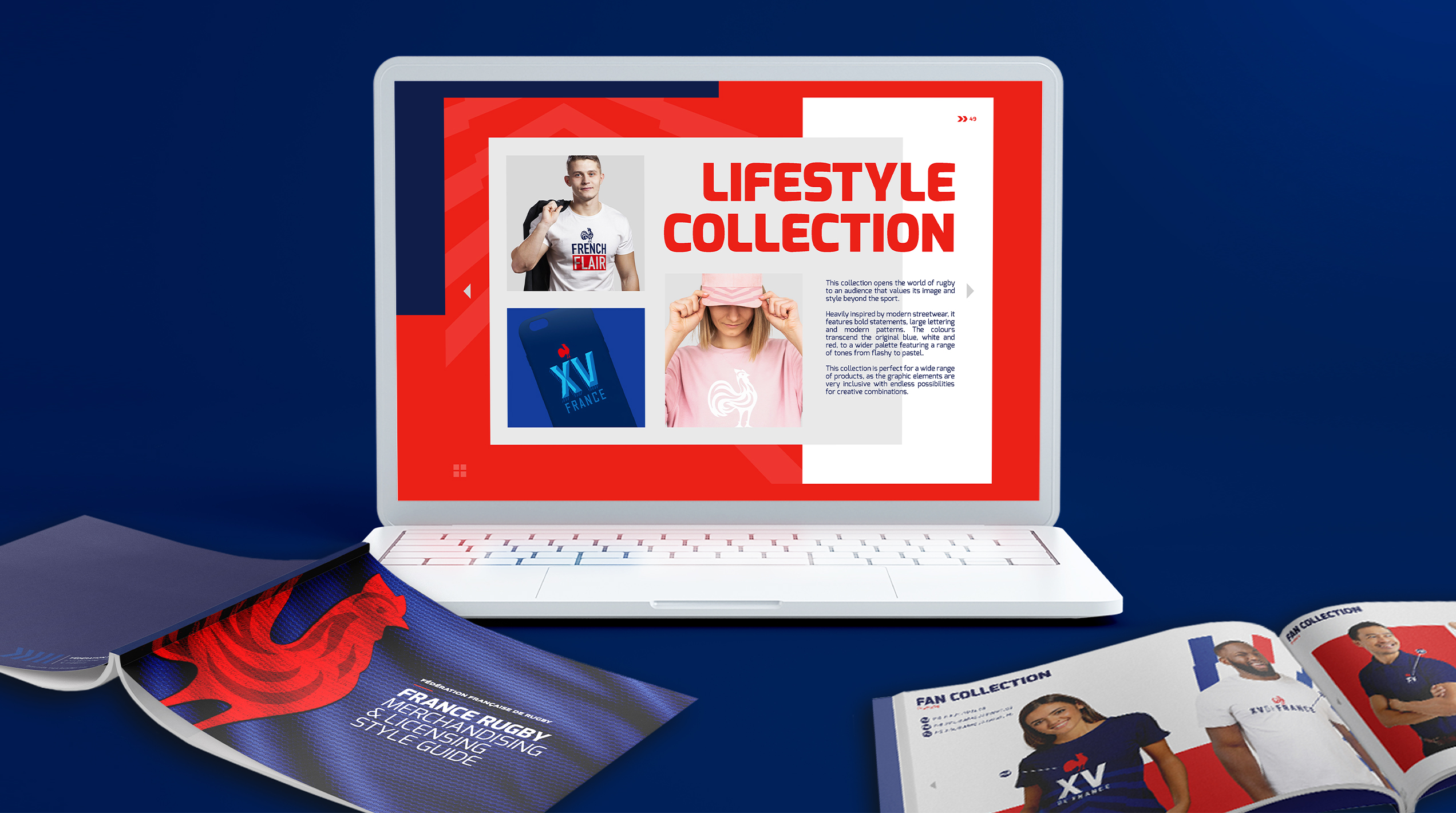 We are delighted to have been selected by the French Rugby Federation and IMG Licensing, the Federation's exclusive agent for the management of its licensed product selection, to produce the France Rugby style charter.
This assignment fulfilled clearly defined objectives from the FFR with the aim of promoting the France Rugby brand by rolling out a strong licensing program able to attract a wide audience with a view to the Rugby World Cup in 2023.
Our teams developed a creative approach drawing on the spirit of the new France Rugby visual identity, rolled out in June 2019. This approach focused on 5 specific collections and advocates a return to the fundamentals of French Rugby: true solidarity and strong values such as openness, the power of seduction and authenticity.
These values are embodied in the use of the 1905 rooster worn proudly by all French teams and is bravely featured with a modern feel through ranges of specific products:
Fans, to showcase the link between rugby families and their French teams
Heritage, to capitalize on the history of French rugby
Lifestyle, to introduce a fresh graphic style
Children and teenagers, to define signs of recognition and belonging
Food label, to link the sociable side of rugby with French expertise