Roll-out of the new FFR brand territory by Leroy Tremblot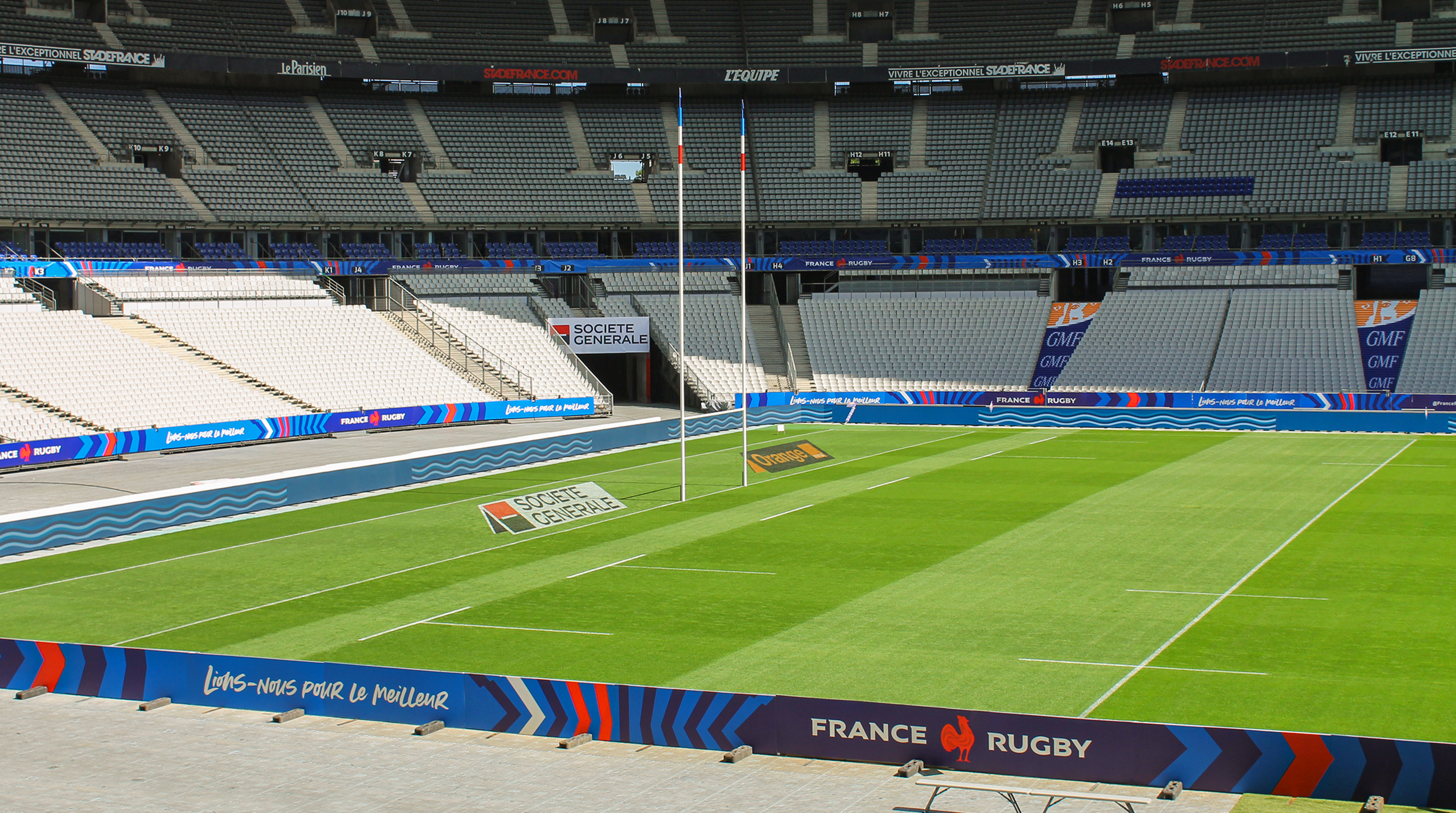 Following on from the redesign of the Federation's visual identity, Leroy Tremblot  has designed an entire brand territory to support all federal communications (network, corporate, advertising, hospitality, events and partners). A multi-purpose brand territory designed to be flexible, modular and scalable. 
This territory is underpinned by a graphic concept inspired by the game and the spectacle rugby has to offer, giving rise to a unique and easily recognisable message.
The result led to the creation of a dynamic and impactful world based on a graphic composition representing the concepts and very essence of rugby: momentum, power, confrontation and speed.
The resulting new stadium cladding was rolled out in August for the two men's rugby union World Cup warm-up matches at Nice Allianz Riviera for France vs Scotland and at the Stade de France for France vs Italy. This graphic branding will be adapted for the upcoming French U20 and women's rugby union matches.