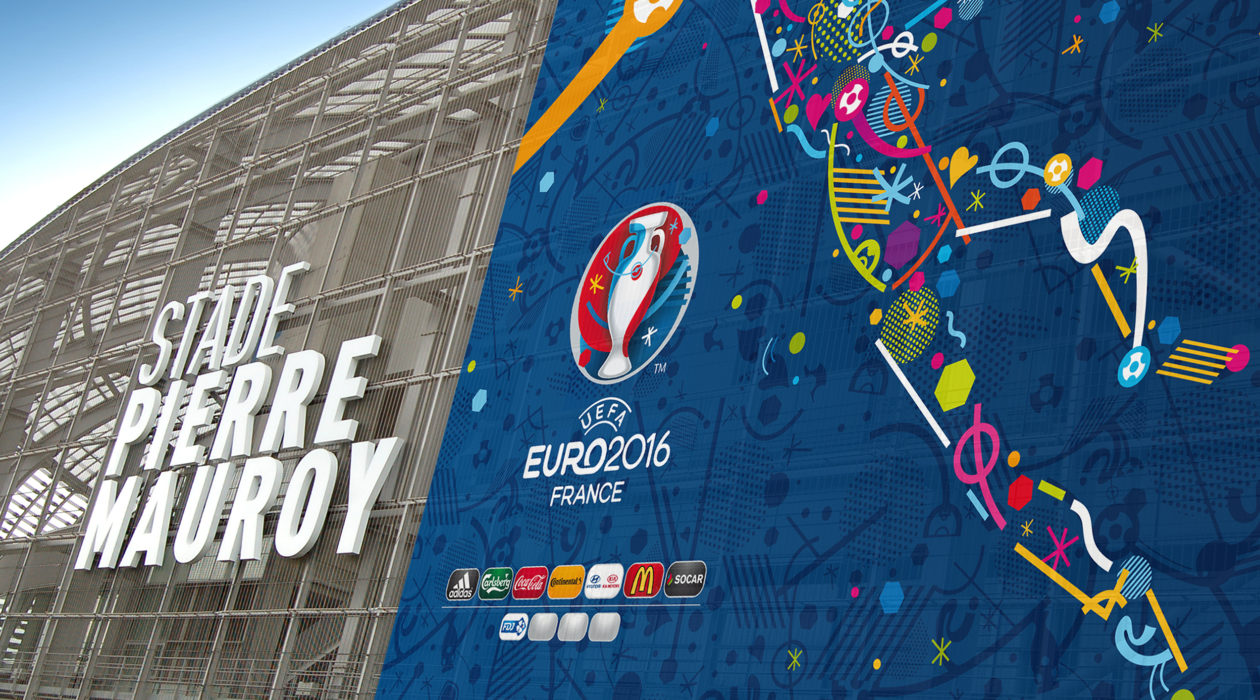 Using identifying elements provided by UEFA, the agency was tasked with developing the brand potential and completing the series to dress the organization's architectural structures.
Definition of an identifying system enriched with new graphic elements.
Design of visibility, graphic branding and communications materials.
Technical and aesthetic development of elements, design of standardization tools, design of color charts.
Supporting UEFA in its constant quest for quality.
Implementation of a simple and flexible material customization process to allow for quick adaptation by all providers.
15
SNCF stations decorated
Tasks
Look & feel
Graphic environment
Roll-out
Adaptations
Standardization