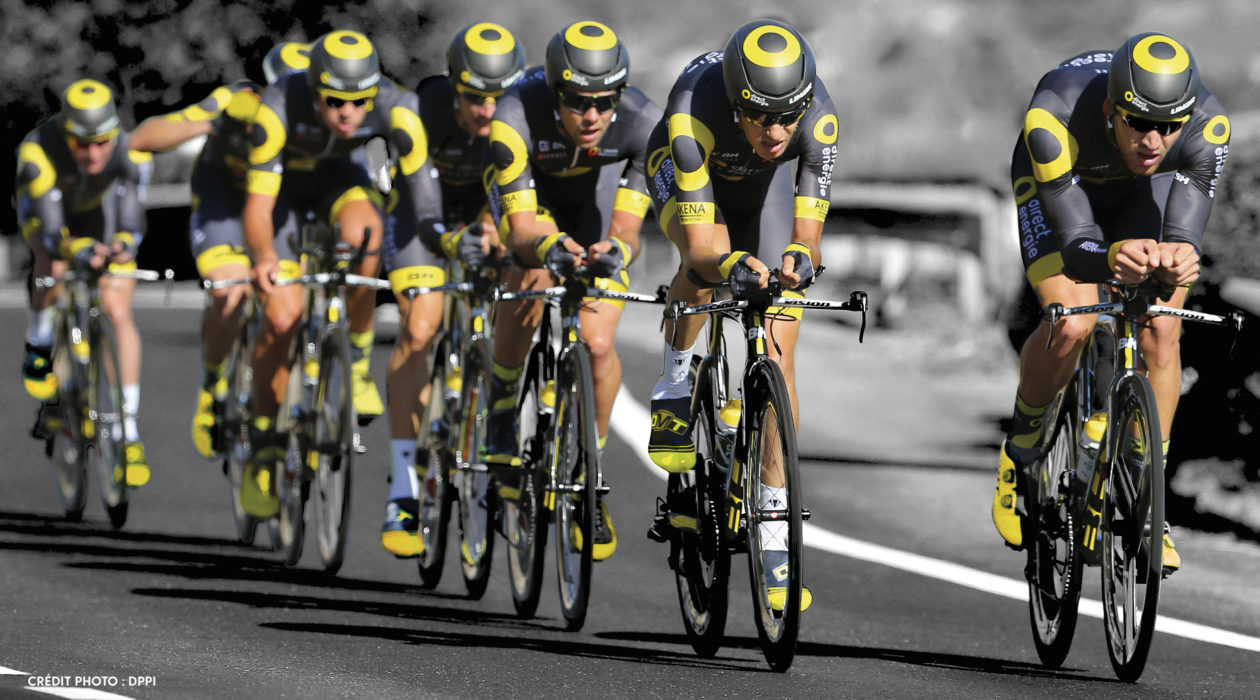 – The project began with the definition of the brand's identifying codes in sport. Work began by analyzing the new brand and its potential to emerge in the restricted field of sport sponsoring and cycling in particular.
– Graphic recommendations and environment that draw on "Youm" and expresses it in a quirky, dynamic and emerging way in a context of constantly changing contenders.
– An environment associated with the jersey rolled out onto all communications media and a fleet of vehicles comprised of buses, mobile workshops, and sport director cars.
The key factor: the global enthusiasm of the team members.
Tasks
Consultancy
Global design
Adaptation of fleets of vehicles
Award
Voted best jersey of 2016 online with 64.8% of votes