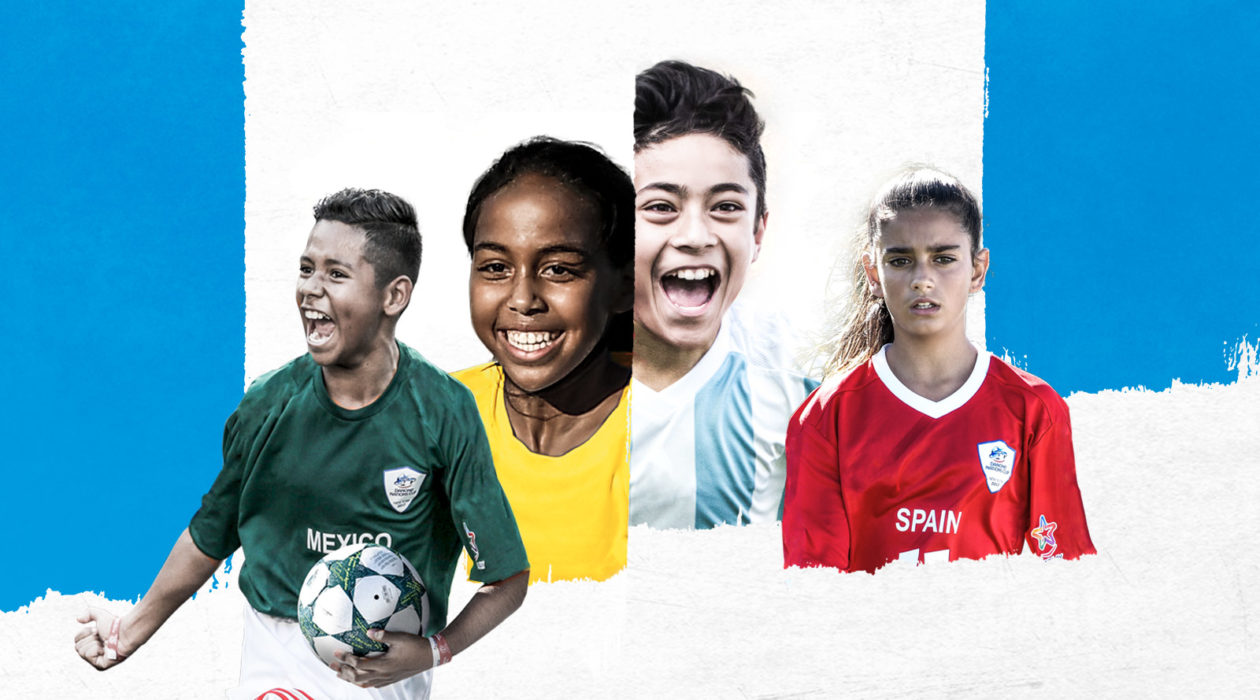 Starting in 2019, the Danone Nations Cup — the leading international soccer competition for children under 12 — is entering a new era.
Following the rework of its identity, the Danone Nations Cup has called on the expertise of Leroy Tremblot to develop its new brand territory. Produced in accordance with the values of the Danone group and the competition's new signature — "Play Football, Change The Game" — this new territory was designed to give all communications weight and coherence. The Danone Nations Cup ecosystem has been upgraded across the board, from the online and offline advertising campaigns, through the graphic branding for the qualifying stages, to the world final.
LaFourmi devised and produced the communication and promotional campaign for the event. The creative approach was based on two key elements:
• Making the most of the new graphic territory, devised by Leroy Tremblot, in order to make the artistic direction of the campaign as a whole more upmarket, on a par with the event itself: a World Cup.
• Highlight not just the strength but also the wide variety of emotions to be experienced for both young players and spectators.
For over two years, LaFourmi has also been assisting the Danone Nations Cup with the design and creation of video content for social media. With the aim of providing information and creating a buzz around the different highlights in the run-up to 2019's event, this content has been creatively devised and designed to reach and engage the DNC communities.
1O.2M
number of 2019 total views
2M
number of total views IG + FB, Puyol video
2M
number of total views IG + FB, Stars 1 video
1.6M
number of total views IG + FB, Laces for change video
Tasks
Branding
Standardization
Digital promotional campaign
Brand content
Social media